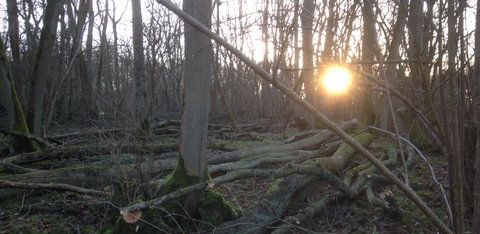 We are putting together our plan for Hollington Wood for the next ten years so that we can work together with the various agencies to ensure the sustained use of the wood and we'd love to hear your views.
Below is a summary of the plan, if you have any thoughts, comments or suggestions please use the email address at the end to send them to us, we really do want your input.
VISION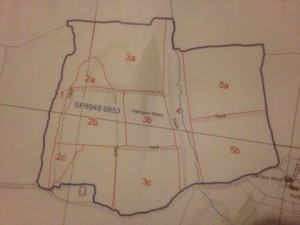 The long term vision is to protect and enhance the ecology and biodiversity of Hollington Wood and provide a community resource for education and amenity purposes. Whilst the best health of the woodland will always be paramount, it is hoped to enable as many people as possible to enjoy the wood. It is intended to develop an economically viable model by exploiting the wood's potential in terms of produce and sympathetic amenity usage. Central to this will be the re-establishment of traditional coppice management throughout the wood to improve the structure.
OBJECTIVES
Develop a diverse woodland structure with areas of open space, dense cover, coppice with standards and high canopy;
Maximise biodiversity through habitat creation and targeted intervention;
Maintain and preserve the ancient features and character of the wood;
Actively manage selected veteran trees and ancient coppice stools;
Create all-year vehicular access throughout the wood enabling the extraction of 200m3 of timber per annum, in conjunction with maintenance of the traditional grass rides
Create three 'natural' camp-site areas;
Keep comprehensive records, promote specialist surveys, compile a woodland inventory for monitoring and research purposes;
Establish a charity to take control of the management and use made of the wood;
Ensure a safe environment with appropriate signage and visitor information;
Facilitate and enable educational activities and diverse amenity use of the wood;
Establish markets for diverse woodland products;
Seek certification for sustainable woodfuel;
Combat and mitigate against the effect of phytopathogens, especially Chalara (ash die-back), Acute Oak Decline & Dutch Elm Disease.
What do you think? Should we be doing more? Less? Things differently? Please share your views by emailing philip.solt@hollingtonwood.com