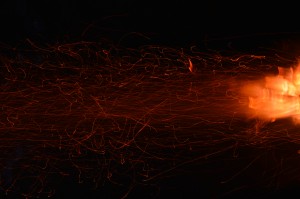 Now we are well into October it's time to invite you to our annual bonfire party which this year is on Halloween. Arrangements are similar to last year except for the timings as the clocks will have changed by then. As an extra for those with small children Jess and Anna will be running  'Halloween Special' kids events during the day. Full details of all below…
If you have any queries, do get back to me.
All the best,
Philip
Hollington Wood Halloween Bonfire Party on Saturday 31st October
Bonfires lit at 5pm, fireworks at around 6.00pm.
Celebrating fire, the magic of autumn and all things Pagan, arrangements will be similar to last year with a shuttle bus running from Prospect Place, Newport Rd, Emberton, MK46 5JQ from 4.45pm to 5.45pm. Return shuttle 7.30pm-8.30pm.
Only limited car parking is available so spaces (£10 per car) MUST be pre-booked via info@hollingtonwood.com or Philip on 07762 441275 or can be pre-paid using PayPal
In order to cover our costs, donations will be expected. We suggest adults £10, children £5, families £25.
Refreshments including home-made soup, home-grown sausages and mulled wine & cider will be available.
Not for the faint-hearted, but for the reckless and brave fireworks lighting up the trees is an unforgettable experience!
AS A BONUS FOR THE KIDS
Jess and Anna will be running two MYIMA/Kids Outdoors Halloween specials.
These will include lots of spooky and magical things, folklore, making lanterns and helping create a giant green man mask to burn on the bonfire later that evening.
Click on the posters below for more information.
For more info & bookings,  please contact Jess Flowers on 07789 938996, e-mail myima@hotmail.com or Anna Hughes on 07787 537290, e-mail avhughesipad@gmail.com