When:
October 29, 2016 @ 5:00 pm – 9:00 pm
2016-10-29T17:00:00+01:00
2016-10-29T21:00:00+01:00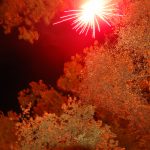 APOCALYPSE NOW NORTH BUCKS 2016
A truly spectacular and magical evening to celebrate Samhain (Hallowe'en) and the clocks changing.
Not for the faint-hearted!
Open to the public but we do expect donations to enable us to cover the cost of the fireworks – see below.
GENERAL INFO ON ARRANGEMENTS
Admission from 5pm, bonfires will be lit at dusk and the fireworks will be around 7pm (subject to weather and light conditions).
Refreshments including home-made soup, rare breed sausages, mulled wine/cider and a variety of cold drinks (soft and otherwise!) will be available.
A free shuttle bus will be running from Prospect Place, Newport Rd, Emberton, MK46 5JQ from 5.30pm to 6.30pm. Return shuttle 8pm-9pm.
Only very limited car parking is available on site so spaces (£10 per car) MUST be pre-booked – online through http://www.hollingtonwood.com/car-parking/, via e-mail through info@hollingtonwood.com or phone Philip on 07762 441275. 
In order to cover our costs, donations will be expected. We suggest a minumum donation of £10 per adult with children coming for free. Please let us know if you are planning on coming so that we can manage numbers/catering. You can book and make your donation online via http://www.eventbrite.com/e/apocalypse-north-bucks-tickets-27880475252
We strongly recommend good footwear and warm clothing plus a torch – it is a decent walk down a woodland track to get to the bonfire/firework site.